Car Detailing Silver Spring MD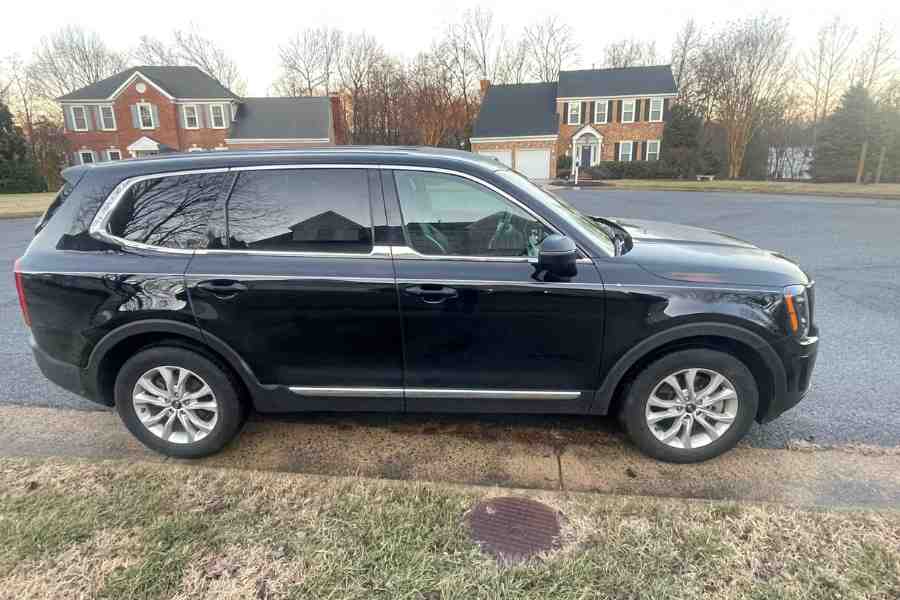 At Sharp Detail, we implement a step-by-step approach to our car detailing process to ensure that all of your needs are met and that you are completely satisfied with our work. Before we arrive at your location, we ask all of the relevant questions to ensure that we understand your specific needs. We also take the time to explain our process to you so that you know what to expect. Our mobile car detailing services in Silver Spring will reach you, whether you're located in the heart of the city or in a more remote area of Burnie Md and Laurel Md.
However, it's not just our methods that make the job a success, we use the best products for our washing, polishing, and stain removal. We have previously encountered clients who have complained of swirl marks or water spots after the detail. The advantage you get with using our services is that you avoid any issues arising from a lack of advanced skill and the use of poor-quality products.
We also provide you with the tips to follow for proper maintenance of your vehicle long after the detail. This can include the type of fragrance to use for your car, the type of products to clean and protect it, and the frequency of maintenance. We tell you the little habits of car owners that gradually damage the delicate finishes and materials of the car and why you should avoid them. So book your appointment today and experience the benefits of top-class professional auto detailing.
---
Services
At Sharp Detail, we offer a range of packages to meet your specific needs. Our comprehensive packages cover deep cleaning of the engine compartment, polishing of exterior surfaces, and restoration of faded headlights. We also offer ceramic coating to protect your car from environmental factors such as UV rays, dirt, and debris. Our team of experienced technicians will ensure that your car looks and feels brand new, with a shine that lasts for weeks.
Signature

Detail

Interior/Exterior Only:
$230 (sedan) / $255 (larger car)

Premium

Detail

Interior/Exterior Only:
$180 (sedan) / $215 (larger car)
---
Testimonials
I had to change detailers after a bad experience last time and I'm so glad I found Sharp Detail. Their team was polite and helpful, and their detailers were knowledgeable and professional throughout the experience. They performed a great job on my car's exterior and I'm happy to say that I've found a new go-to spot for all my car detailing needs. Thank you for the excellent service!

I live near Sligo Creek Park in Silver Spring and I had to book Sharp Detail's services due to a packed schedule and a trip out of town. They arrived on schedule, and before they even started, I was impressed by the quality of their products. They handled the interior and exterior with expertise, and I was particularly impressed with their attention to detail.

Outstanding work from Sharp Detail. I took my car for a detail and their work was exceptional. No streaks or swirl marks on the exterior, and they left my windows sparkling clean. You can quickly tell when you're dealing with professionals, and they are definitely one of the best around. I highly recommend their services.
---
Recent Works
A customer called us to clean and polish his car near the Woodside Urban Park area. After cleaning, we applied a coating to the car's surface to help protect the paint from future scratches or fading from the sun. At the end of the job, the client was amazed at how wonderful their car looked. He appreciated the attention to detail that we put into every aspect of the job and was very happy with the results.

A client called us to detail her car's interior near Springbrook high school and upon arrival, we conducted a thorough assessment of the vehicle and identified that the interior required a deep cleaning. We spent approximately two hours meticulously cleaning every nook and cranny, using only premium products and tools to ensure the job was done to the highest standard.

One of our clients recently booked our services in Oakview and opted for our Premium Detail package after discussing their car's needs with us. In addition to cleaning the exterior, we thoroughly cleaned the car's interior, including vacuuming and shampooing the carpets and seats and wiping down all surfaces to remove any dirt or grime. We also applied a protective coating to the upholstery and dashboard to help prevent future stains and damage. Upon completion, we were delighted to hear the client's glowing feedback on the work done.