Auto Detailing Bethesda Md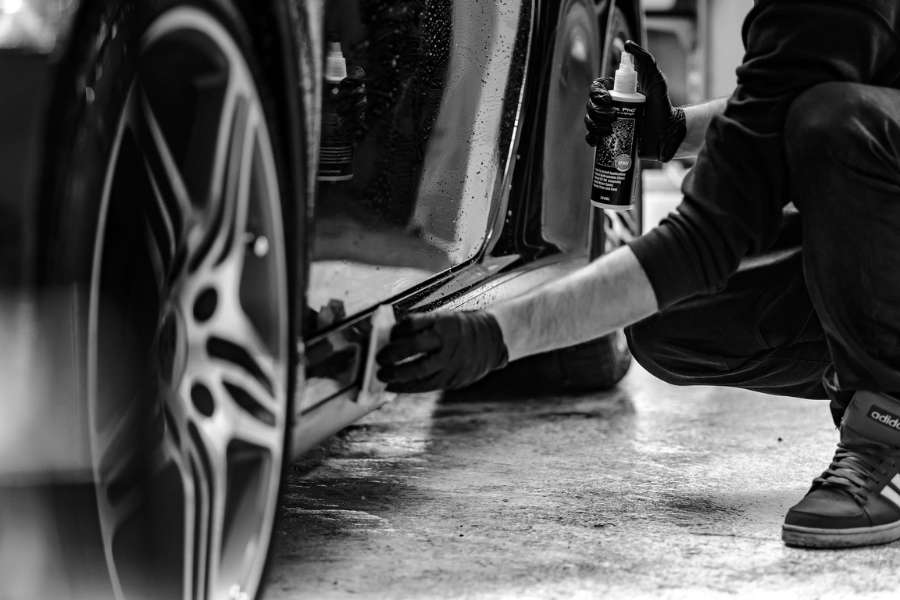 If you're looking for a convenient and efficient way to keep your car looking like new, mobile car detailing is the perfect solution for you. In Bethesda, MD, there are several mobile car detailing services available that will come to your location, whether it's your home or office, and provide a thorough cleaning and detailing of your vehicle. These services can save you time and hassle, as you won't have to drive your car to a detailing shop and wait for it to be finished.
Mobile car detailing services in Bethesda, MD, Silver Spring and Germantown typically offer a range of packages and services to meet your specific needs. Depending on the level of detailing you're looking for, you can choose from basic services like exterior washing and waxing, to more advanced options like interior detailing, engine cleaning, and scratch removal. Some services even offer specialized treatments like ceramic coatings or paint correction to restore your car's appearance to its original condition.
Another benefit of mobile car detailing in Bethesda, MD is the convenience of scheduling. Most services allow you to book your appointment online or over the phone, and offer flexible scheduling options to fit your busy lifestyle. This means you can easily schedule your detailing appointment during a time that works for you, without having to rearrange your entire schedule. Overall, mobile car detailing in Bethesda, MD is a great way to keep your car looking like new, without the hassle of driving to a detailing shop.
---
Services
Our auto detailing company in Bethesda, Md offers three packages to meet your specific needs and requirements. Our team of experienced detailers will deliver exceptional results, no matter which package you choose. From a thorough exterior wash and wax to a deep cleaning of the interior, we have you covered. Trust us to exceed your expectations and provide top-quality detailing for your vehicle.
Signature

Detail

Interior/Exterior Only:
$230 (sedan) / $255 (larger car)

Premium

Detail

Interior/Exterior Only:
$180 (sedan) / $215 (larger car)
---
Testimonials
"I've used Sharp Detail for 3 years and have been completely satisfied. Their mobile service saves me time and effort. The technician is always on time and does an excellent, thorough job. My car looks and feels brand new every time!"

"To sell my car, I wanted it to look its best. So, I chose Sharp Detail for the job. They came to my apartment, detailed the car in my garage, and did an excellent job. The service was prompt and hassle-free. Highly recommend!"

"Sharp Detail's technician arrived promptly and did an excellent job on my car's heavily dust-covered exterior that I had neglected for most of the year. They also paid special attention to specific areas of the interior that I wanted cleaned, such as two sticky buttons on my MMI from a drink spill. Highly impressed with their attention to detail!"
---
Recent Works
"Our client lived near Caroline Freeland Urban Park and her car had multiple issues, including clogged sunroof drains that caused flooding inside the car. The interior was completely damaged, with mold growing on the seat belts. At Sharp Detail, we took on the challenge by removing all the seats and soaking the carpets to clean and sanitize everything. The result was a much-improved, like-new condition. Our client was thrilled with the transformation!"

"We recently completed a detailing job near the River Road Moses Cemetery for a client with two little kids and a dog. The exterior had scratches from the kids, and the interior was covered in dog hair and smells. At Sharp Detail, we applied a paint coating to the outside and completely cleaned and vacuumed the interior. The result was stunning - the car looked amazing! Our client was thrilled with the outcome and we were glad to have exceeded their expectations."

"Our client found us by searching for 'interior car cleaning Bethesda Md' because he was looking for a complete interior detailing service. He opted for our SUPERIOR detail package, which included a handwash, shampoo, stain removal, and odor removal service. At Sharp Detail, we provided a thorough detailing service that left the car's interior smelling fresh and looking like new. Our client was delighted with the results and we were happy to provide the exceptional service he was looking for."