Car Detailing Vienna Va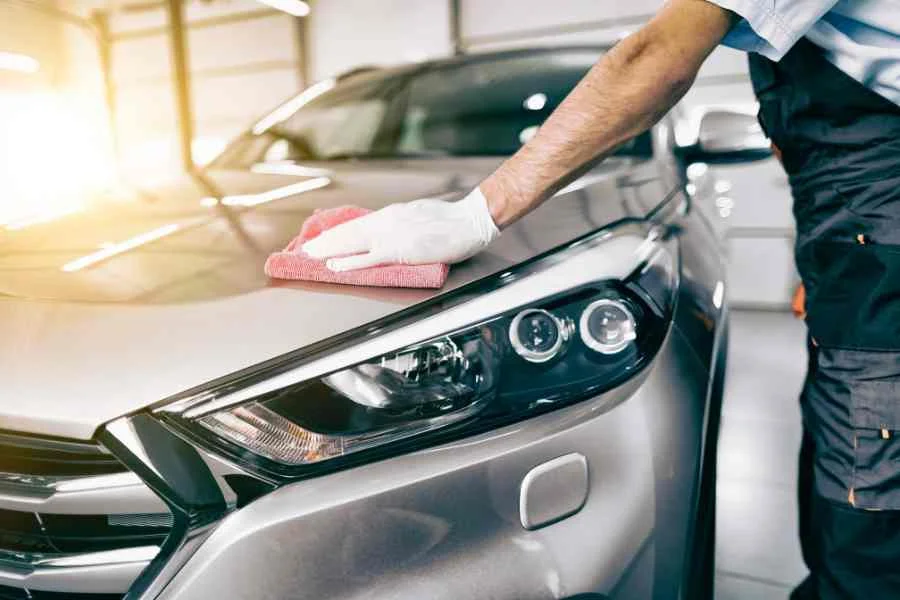 As a car owner, there's nothing quite like cruising down the open road with your vehicle looking its best. However, it's all too easy for your car to become a mess due to various factors such as accumulated dirt and dust on the engine, cloudy headlights from exposure to the elements, dirty rims and tires, and spills or pet hair on the seats. But there's no need to let these issues impact your confidence. Instead, turn to Sharp Detail for the most convenient mobile auto detailing services in Vienna, VA.
Our mobile detailing services come directly to you, saving you time and hassle. We understand that a clean car is essential, and our range of packages cater to every car owner's unique needs. Our options range from a Full Detail to a Signature Detail, and we offer a range of additional extras like leather conditioning and car fragrances to give you a truly relaxing driving experience.
But it's not just about aesthetics – regular detailing can also help extend the lifespan of your vehicle. By removing dirt and grime that can cause wear and tear on your car, our services can help prevent costly repairs down the line. So why wait? Let Sharp Detail take care of your car and enjoy the peace of mind that comes with knowing your vehicle is in the best possible hands.
---
Services
At Sharp Detail, we prioritize the needs of our customers above all else when it comes to our packages. We understand that every car has unique requirements and that our clients have varying budgets. So, how do we address this issue? We offer three packages: Full Detail, Premium Detail, and Signature Detail, each at different price points. These packages are tailored to suit the size of your vehicle, your car's specific needs, and any additional extras you may desire, such as leather conditioning or a car fragrance. We firmly believe that driving a clean car should be the minimum standard; therefore, we have something to offer everyone.
Signature

Detail

Interior/Exterior Only:
$230 (sedan) / $255 (larger car)

Premium

Detail

Interior/Exterior Only:
$180 (sedan) / $215 (larger car)
---
Testimonials
Really convenient services from Sharp Detail. I called to book an appointment, and they agreed to work around my schedule, and called again to confirm everything. When they arrived, they had their van, water and all the necessary equipment for the job. I was extremely satisfied with the results and would highly recommend them to anyone looking for a convenient and high-quality car detailing service.

I hired them to enhance the appearance of my car before selling it, and I must say, they certainly lived up to their promises. They restored the red paint job, headlights, tires, and rims. My car now looks polished and refined, which should help me get a great price for it. Thanks, Sharp Detail, for a job well done!

As a first-time customer of Sharp Detail, I was thoroughly impressed by how seamlessly they handled the entire process. They arrived at my home promptly and proceeded to leave my car absolutely spotless. After owning my car for over a decade, this was one of the best detailing experiences I have ever had. I would highly recommend their services to anyone seeking to restore their car's appearance back to prime condition.
---
Recent Works
A client called us requesting our services to remove the scratches from his car and fix a dent on the rear bumper. The client was near Wien Mitte mall, and after engaging him on a call, we agreed to go to their location. We assessed the damage, got our tools, and worked our magic around the car to restore it to prime condition. The client was very pleased with our services and appreciated us for the great job we did.

We recently visited Westover for a repainting and detailing job that the client had booked the previous evening. We handled the job, paying great attention to detail and at the end, the client remarked on how wonderful the car looked.

We recently visited a client near Thoreau Middle School who had booked our Signature Detail. We started by giving the client's car a thorough wash to remove the dirt on the surface, then moved on to the interior, vacuuming the carpets and seats and wiping down all surfaces to remove any dust or debris. Next, we tackled the car's exterior, and by the end, the car was sparkling. The client was satisfied with the results, and we walked away with another happy client.