Car Detailing Springfield Va - Sharp Detail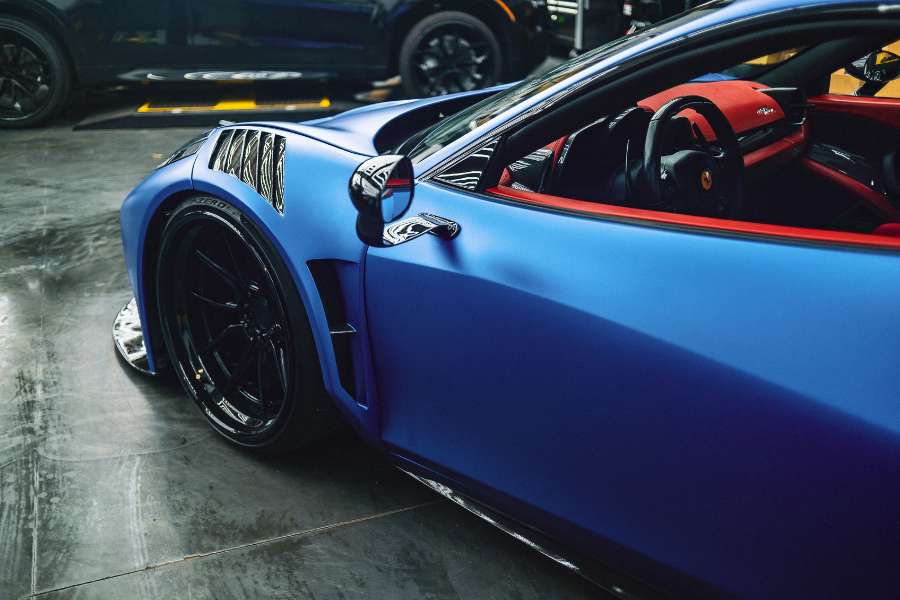 Don't you just want a reliable auto detailing company for all your car detailing needs? A company that comes to your location exactly when you need them, with all the required tools and equipment. In Springfield, VA, there's one place that you can trust to get all the above; Sharp Detail. We continue to serve our clients with special attention to both the car's interior and exterior.
We take great pride in our approach to every step of the detailing process and refuse to cut any corners. This means we never rush jobs or compromise on the quality of our services just to offer lower prices. When we say it's the clay bar treatment in our Signature detail package, expect us to remove all contaminants from your vehicle's paint surface. We never resort to using lower-quality wax or polish just to speed up the job. This commitment to excellence has allowed us to build a strong reputation and establish long-term relationships with clients.
We understand that skipping steps or using inferior products can lead to a subpar finish and may even damage the vehicle's paint or interior. By taking the time to carefully execute every step of the detailing process and using top-quality products and equipment, we ensure that the vehicle looks its best and is protected from future damage.
---
Services
At Sharp Detail, we understand that maintaining the appearance and cleanliness of a vehicle is essential. That's why we always go the extra mile to ensure that our customers are satisfied with the quality of our work. We are there for you if you need a simple wash, an engine wipe down, or a more comprehensive deep clean. All these are listed in our three packages as outlined below.
Signature

Detail

Interior/Exterior Only:
$230 (sedan) / $255 (larger car)

Premium

Detail

Interior/Exterior Only:
$180 (sedan) / $215 (larger car)
---
Testimonials
A quick search led me to Sharp Detail and I'm glad I found them. They managed to clear some stubborn stains I had been dealing with for the past three months, and now I'm enjoying driving my car again. I highly recommend their services to anyone around Springfield VA.

I bought my car last year, and this was the first time I took it for a detail. I have been impressed by the work done by Martin and his team both on the interior and exterior of my car. The car is back looking new and I'll certainly be back for more. I highly recommend their services.

From the moment I reached out to Sharp Detail, their team was incredibly responsive and helpful. They took the time to understand my needs and preferences, asking questions about the look I was going for as well as any concerns I had. Their smooth communication put me at ease and the amazing results were the icing on the cake. Great work!!
---
Recent Works
We recently went to Springfield Plaza on a preplanned detailing appointment and were glad to find our client all set for the exercise. He wanted a full detail for his car to get it looking great again. We got busy with the work and took our time to ensure everything was in order once we were done. The client was well pleased with our work and thanked us for our efforts.

Our morning job saw us visit a client near Kings Park. The client had booked our premium package and, on top of the interior and exterior surfaces, wanted us to focus on his trunk and engine. We fully committed ourselves to the work and applied our engine wipe-down to give the car an all-around clean look. The client was with us every step of the way, and we were happy to keep him informed on our process.

We recently visited a client near Irving Middle School, and our task was to clean the exterior and remove the swirls and scratches. We began the work with a focus on giving the vehicle's exterior a comprehensive cleaning while also expertly eliminating the swirls and scratches. This gave the vehicle a polished and finished look, leaving our client thoroughly impressed with the results.