Car Detailing Germantown Md - Sharp Detail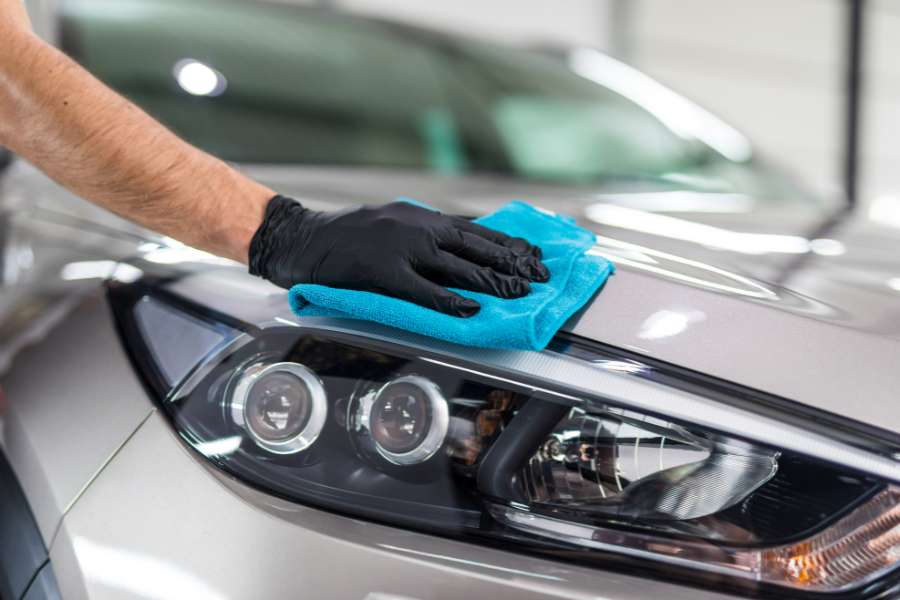 Your car is more than just a mode of transportation. It's your trusted companion, your reliable partner that takes you everywhere you need to go. It endures the rough roads, the harsh weather conditions, and the daily wear and tear. So why not show it some love and appreciation by treating it to the best car detailing services in Germantown, MD?
We offer a range of comprehensive car detailing packages designed to meet your unique needs and preferences. Our three packages include the Full Detail, Premium Detail, and our special Signature Detail that comes with extras. One great thing about the packages is that even though they have varying prices, they all cover the basic car detailing services to customers.
Most importantly, we maintain the same principles that inspired us to start this venture - a commitment to courtesy, passion, and a meticulous approach that always puts customer satisfaction first. We equip our detailers with all the latest modern equipment and tools for the job and provide extensive training on all the tips and tricks for transforming the interior and exterior of cars into spotless and polished pieces of art.p>
---
Services
For a comprehensive car detailing service, look no further than Sharp Detail. Our experienced team will properly wash your sedan, SUV, or truck, paying attention to every inch of your vehicle. If you're looking for something extra, ask about our custom services to take your ride to the next level. Sharp Detail has got you covered no matter the occasion - whether it's a business meeting, a family outing, or just cruising in style.
Signature

Detail

Interior/Exterior Only:
$230 (sedan) / $255 (larger car)

Premium

Detail

Interior/Exterior Only:
$180 (sedan) / $215 (larger car)
---
Testimonials
It's not every day I get a day off, so I decided to make the most of it by treating my car to a much-needed detailing session. I opted for Sharp Detail, and they arrived at my home and got on with the work. They kept it professional, handled my interior and exterior carefully, and left my car looking and feeling fresh. I'll definitely use them again.

I recently had the pleasure of using Sharp Detail for the first time and I was very impressed. The detailers were passionate about their work, and it showed in the exceptional results they achieved. They took the time to explain the different detailing packages they offer and helped me choose the one that was best suited to my needs. I recommend them to anyone looking to get their car looking great.

I have always trusted Sharp Detail with my car's detailing, and, once again, they have delivered. From the moment they pulled into my garage, their team was courteous and professional, and their attention to detail was incredible. They listened carefully to my concerns and went above and beyond to ensure that my car received the treatment it needed. I highly recommend them to anyone in need of car detailing services.
---
Recent Works
When a customer reached out to us to polish his car in the Montgomery Mall, we were eager to provide top-quality service that was both efficient and convenient. After carefully cleaning the vehicle, we ensured its long-term protection by applying a coating to the surface. The coating would help safeguard the car's paint against potential scratches and fading from sun exposure. The client was fully satisfied and was grateful for our timely intervention.

A customer recently called us to request a mobile car detailing service near Germantown Park. She explained that her car was in desperate need of a thorough cleaning, and she simply didn't have the time to take it to a detailing shop. We sent out our team and in just three hours, we were done with the work. The client was happy to have found us and appreciated the extra tips we gave her for her long-term car maintenance.

A client recently called us to schedule a full detail for his car. He lived in Aldenham Court and his main issue was the glass cleaning and rims and tires. We thoroughly cleaned the windows inside and out, leaving them streak-free and crystal clear. We also paid special attention to the rims and tires, removing all dirt and grime and giving them a deep clean and shine. The client thanked us for our exceptional customer service, and we look forward to continuing at the same level.