Car Detailing Glen Burnie Md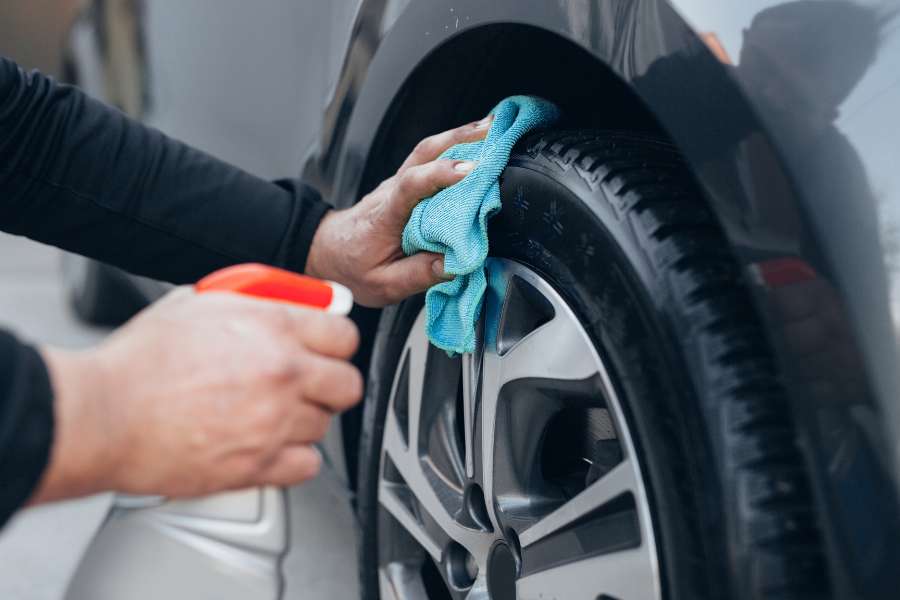 Welcome to Sharp Detail, where we believe that the simplest things in life can have the biggest impact on your well-being. Our team knows firsthand the powerful effect a clean car can have on your mood and confidence. After all, who wouldn't feel better cruising down the road in a spotless ride?
Our experts are always eager to share their knowledge and expertise, providing you with insider tips on the best ways to deep clean or polish your car, whether from the bottom up or top down. We firmly believe that our auto detailing services in Glen Burnie MD are not just about making your car shine, but about giving you the ultimate driving experience.
So ask yourself, how clean is your car, and how comfortable are you behind the wheel? If the answer isn't up to par, let Sharp Detail work our magic and bring back that new car feeling. With our attention to detail and commitment to customer satisfaction, we'll have you feeling like a superstar every time you hit the road.
---
Services
Are you thinking of taking your family out for the weekend, or going for an important meeting but are busy at work, but your car is not ready for the ride. Call us at Sharp Detail, and we will send our team to your location to handle all your car detailing needs. Our three packages (Full detail, Premium detail, and Signature detail) cover all your basic and extra needs and if you have a specific requirement, we are always willing to help. After all, nothing pleases us more than seeing a satisfied client.
Signature

Detail

Interior/Exterior Only:
$230 (sedan) / $255 (larger car)

Premium

Detail

Interior/Exterior Only:
$180 (sedan) / $215 (larger car)
---
Testimonials
As a first-time client, I loved how they handled the whole process. They cleaned up my car nicely, and in the end, there were no streaks or watermarks, something I had experienced in my last visit to a detailing company I won't name. I will definitely be coming back for some more of the same!

They visited my home for a deep clean and I couldn't be happier with their work. They wiped down all surfaces, cleaned the windows, and even conditioned my leather seats. I am already looking forward to my next visit. Thank you for providing such outstanding service!

After noticing that the paint and finish of my red BMW had lost their shine, I called Sharp Detail to restore its former glory. Their skilled team worked their magic, cleaning up the car and applying a protective coating to the exterior, resulting in a stunning finish that left me feeling proud to drive my car again. Outstanding work!
---
Recent Works
We recently visited a location near Glendale Elementary School after a client requested a full detail, and together with the interior cleaning, we cleaned the tires and rims and restored the cloudy headlights on the client's car. We finished by providing helpful tips to preserve the car's look in the face of elements such as dirt, dust, mud, rain, snow, and sun. The client was highly impressed with our work, and we were happy to have delivered quality work.

We recently visited Glenwood for a client's previous day booking of our premium package. We took our time to ensure every detail was attended to and in the end, we were delighted to have met the client's expectations. His satisfaction with our work left us with a deep sense of fulfillment and gratification.

A client recently called us for an exterior detail near Marley station mall and we took great care in restoring the car's appearance. We cleaned the wheels and rims, removing any brake dust and leaving them looking shiny and new. We then carefully dried the car and applied a high-quality wax to protect the paint and give it a beautiful shine.