Car Detailing Falls Church Va - Sharp Detail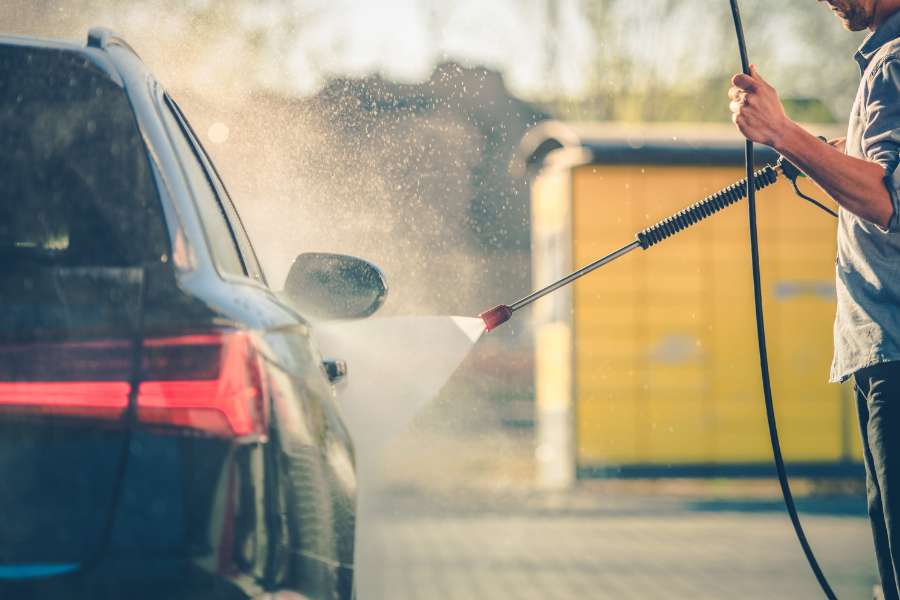 If you want to keep your car in pristine condition and extend its lifespan, regular detailing is essential. Generally speaking, experts recommend having your car detailed at least every six months to maintain its appearance and protect it from environmental factors. However, if you live in an area with harsh weather conditions or frequently drive in dusty or dirty areas, you may need to have your car washed more frequently.
In Falls Church VA, Sharp Detail is your one-stop shop for all your auto detailing needs. We approach every vehicle with a sense of excitement and possibility. To us, each car represents an opportunity to showcase our expertise and passion for the craft. Through years of experience, we have learned that this genuine enthusiasm is the key to achieving exceptional results. So when you bring your vehicle to us, you can trust that we will treat it with the care and attention it deserves, ensuring that every detail is perfect.
While there are many detailers around, you have to ensure that you're dealing with experienced and well-trained professionals in Burke Va and Vienna Va. At sharp Detail, this is something we fully understand which is why we continue to invest in training and updating our methods. Our detailers meticulously follow every step, no matter how small or complex, to restore your vehicle to the pristine condition that initially captivated you when you first purchased it!
---
Services
You don't need to waste any more time searching for the best Auto detailing services in Falls Church, VA or your local car detailing company in Falls Church, VA. Especially if you have a busy work schedule, or family to look after. At Sharp Detail, we bring the best detailers to your doorstep and let you continue with your regular routine, saving you time and effort. Our packages include all the interior car surfaces, trunk, glass cleaning, and the best exterior detailing in town.
Signature

Detail

Interior/Exterior Only:
$230 (sedan) / $255 (larger car)

Premium

Detail

Interior/Exterior Only:
$180 (sedan) / $215 (larger car)
---
Testimonials
I called them last Tuesday after finding time from my busy schedule and I have to say, it was worth every penny. They were punctual, communicative, and went above and beyond to ensure I was fully satisfied. My car now looks great and it's a real pleasure to drive a car that looks and feels like its new.

Despite my busy schedule, they accommodated me with ease and showed up right on time. The team was communicative, friendly, and went above and beyond to make sure I was fully satisfied with the service they provided. My car now looks better than ever, and it's an absolute joy to drive. I highly recommend Sharp Detail to anyone looking for top-quality car detailing services.

I wasn't sure they would brave the cold weather to come and detail my car, but they kept their word and showed up on time. They cleaned my car's interior and removed every blemish on my exterior. Great work, I will be calling them again for car detailing services.
---
Recent Works
A client recently called asking for a full detail for a car he wanted to sell. We agreed on the location, which was near Willston Centre I, and set the appointment. We arrived at the specified location on time, rolled out our tools, took care of all the stains and spots in the interior, and gave the exterior an amazing transformation. The client was thoroughly satisfied with the outcome, and we moved on to the next job happy.

After a morning of working in Downtown Falls Church, our afternoon job saw us in the same area for an exterior detail for one of our clients. We started strong and, even though it was an afternoon job, ensured that our concentration remained peak. The client was happy with the outcome and commended us for our efficient work.

A client booked our services near Meridian High School, and we were happy to heed the call. The client wanted a deep clean of his van's interior, and that is exactly what we delivered. We ensured every spot in the van looked spotless. To add the final touch, we sprayed our signature fragrance and the client was delighted with the results.