Car Detailing Catonsville Md - Sharp Detail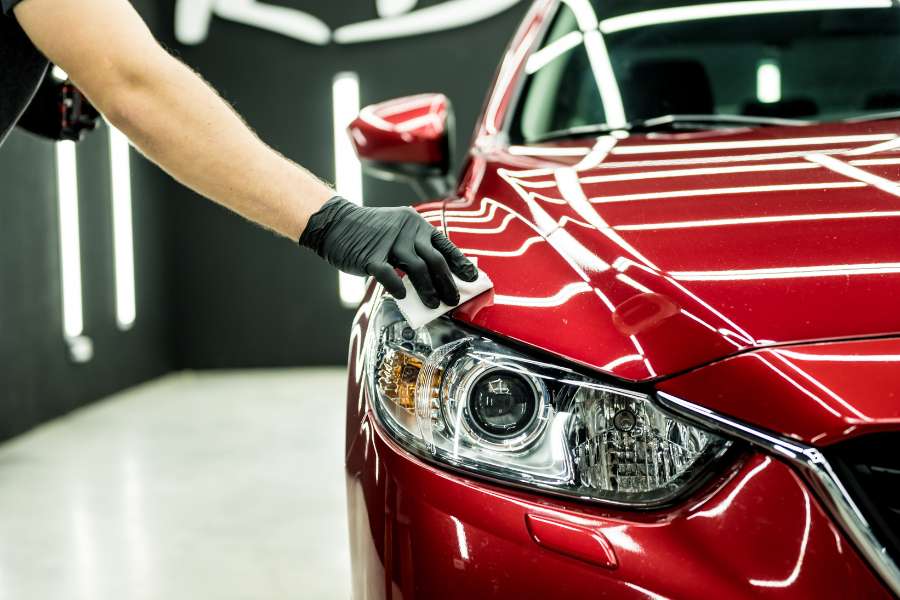 Have you experienced the convenience of Sharp Detail's mobile car detailing solutions? If not, then you are missing out on the best auto detailing services in Catonsville, Md. We have the ability to effectively address the wear and tear that your car may have experienced, and we also have the expertise to perform a thorough deep clean and restore its appearance to its former glory.
Additionally, we truly understand the complexities and nuances involved in the art of car detailing. From the careful selection of cleaning products to the precise dilution ratios, every aspect of the process requires skill and expertise. That's why we recommend entrusting your car detailing needs to our team of seasoned professionals in Sterling and Bethesda.
Also, you don't need much to access our services. With just a phone call or a few clicks on our website, you can experience the ultimate convenience of having our skilled technicians come to you. Whether at your home or office, we bring all the necessary tools and equipment in our fully-equipped service van. All we require is enough space next to your vehicle for our service van, and you'll be amazed by the transformation of your car's appearance, both inside and out.
---
Services
If you haven't yet explored our car detailing packages, you may be wondering which one is the right fit for your vehicle. Worry not, our website contains all the information you need. If that's not enough, one of our experts is always ready to provide the information you may need about our process. Simply get in touch with us via phone or text and tell us your specific car detailing needs, and we'll recommend the most suitable package for your unique requirements.
Signature

Detail

Interior/Exterior Only:
$230 (sedan) / $255 (larger car)

Premium

Detail

Interior/Exterior Only:
$180 (sedan) / $215 (larger car)
---
Testimonials
It was such a pleasure working with Sharp Detail! They were professional in their work and kept me in the loop all through. I needed an interior detail and when they were done, my car's interior was spotless. I highly recommend them to anyone looking for car detailing services.

As someone who hasn't written many reviews, I had to do this one because of the excellent work Sharp Detail did for me. I called them for a full detail and their level of professionalism and attention to detail was impressive. I loved the results and highly recommend them to anyone in need of top-notch auto detailing services.

After a bad experience with another detailing company that has since closed down, I was hesitant to trust another provider. However, the team at Sharp Detail was knowledgeable and provided expert recommendations that matched my car's needs. Within a short time, my car was back looking nice and was a joy to drive again. I highly recommend their services to anyone looking for quality car detailing.
---
Recent Works
We recently received a call from a client near Catonsville High School location who had requested a thorough deep clean. We reported at the specified location and meticulously vacuumed every inch of the cabin and wiped down all surfaces to leave the car smelling fresh and clean. The client was impressed with the level of service we provided, and we left the location happy to have met his expectations.

A previous-day booking saw us visit Westchester for an exterior detail. Once we arrived, we proceeded to clean the exterior, wheels and rims, and remove any brake dust and leave them looking shiny. We then carefully dried the car and applied a high-quality wax to protect the paint and give it a beautiful shine. With the client satisfied, we moved on to our next job happy to have made a positive impact.

We recently received a call from a client near Westview Mall for a full detail package. We arrived early and dedicated a solid two hours to restoring the appearance of the car, and the client was highly impressed with our work. He expressed his sincere appreciation for the outstanding work we delivered, which made us feel truly gratified.