Car Detailing Sterling Va - Sharp Detail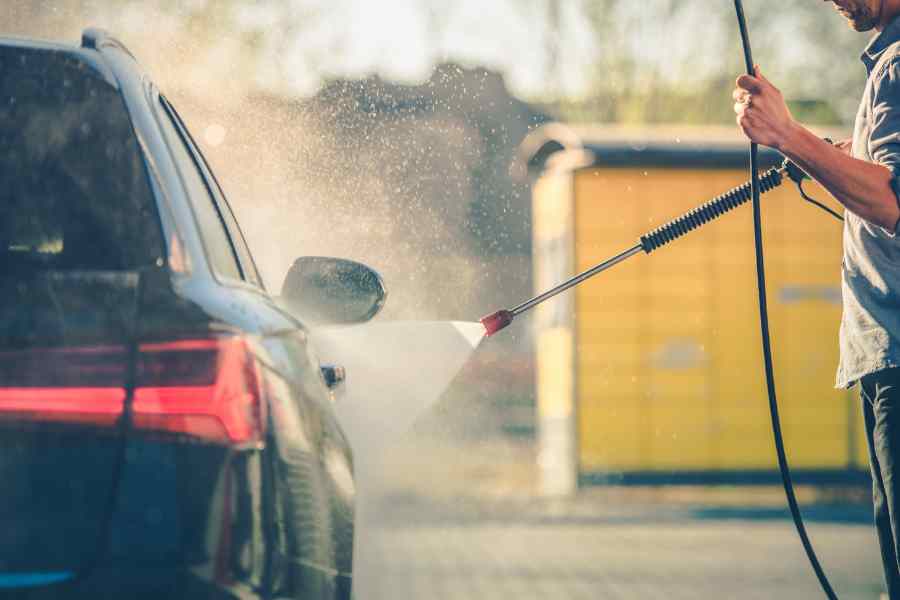 If you have been going through countless pages on auto detailing services in Sterling, VA, then you've already come across multiple reasons for companies asking you to choose their services. At Sharp Detail, we are aware that most car detailing companies in Sterling, VA, largely offer the same services for interior and exterior packages. Therefore, we have perfected the art of doing the simple things in an extraordinary manner.
We use products that have proven successful over time, and our detailers are not afraid of embracing better products. We can talk about the nice fragrance we spray to remove the odor in your car or the effective glass cleaners we use, but when it comes to interior detailing, steps like removing your car seats for a more thorough process are just as important. This is just one example of the many areas we have trained our detailers to focus on. So when we send our detailers to your location, know you're dealing with true professionals!
We understand that your time is valuable, and we strive to make everything as convenient as possible for you. From the first interaction, whether a phone call or an email, we provide you with all the information you need to book your appointment. We take the time to explain all of our detailing options, so you can choose the one that suits your needs and preferences. Additionally, we engage you throughout the detailing process and offer tips to keep the car in great condition long after.
---
Services
At Sharp Detail, we offer a range of car detailing packages designed to suit different occasions and individual needs. Are you scheduled to drive to an important meeting and don't have a lot of time on your hands? Or do you need to take your family on a mini vacation out of town? Don't let any of the above make you lose sleep. Our three packages fit into any of your car detailing plans; the signature detail, premium detail, and full detail, which covers both the interior and exterior of your car.
Signature

Detail

Interior/Exterior Only:
$230 (sedan) / $255 (larger car)

Premium

Detail

Interior/Exterior Only:
$180 (sedan) / $215 (larger car)
---
Testimonials
I have had the pleasure of using the services of Sharp Detail on three occasions now, and I am consistently impressed with their commitment to providing meticulous attention to detail. Each time I entrust my car to them, I am pleasantly surprised by the results. They always go above and beyond to ensure that my car looks its absolute best. I highly recommend their services.

One thing I particularly appreciate about Sharp Detail is their flexibility. They are always willing to work around my schedule and accommodate my needs. I've had to reschedule a few appointments, and they have been more than understanding. Overall, I highly recommend Sharp Detail for anyone looking for top-notch car detailing services.

What I loved about Sharp Detail is the staff was friendly, knowledgeable, and always happy to answer any questions I may have. They took the time to explain their services and make recommendations based on my car's needs and left my car's interior smelling and feeling fresh. Keep up the great work!
---
Recent Works
The client wanted a thorough cleaning of upholstery and carpets, hand wash, and wax. We drove to Sterling Boulevard with our service van and set up everything for the process. After discussing the detailing needs with the client, we recommended the full detail package, which included an additional service to tackle stubborn stains. With the client's approval, we proceeded to detail the vehicle over the next few hours using specialized equipment and products, even going as far as to clean the engine bay. The client absolutely loved the results.

A client wanted an interior detail, so we suggested our premium package. He asked us to find him near Sterling Plaza Shopping Center and got straight to working. We removed dirt, grime, and stains from every surface of the interior. We also vacuumed the upholstery and carpets before cleaning and conditioning every surface, including the seats, dashboard, and door panels. When the client saw the results, he was delighted with the results. It's always fulfilling to see a smile on our clients' faces.

We recently received a call from a referral client near Commerce Court who wanted a quick exterior detail. After confirming their requirements, we got to work on the car. We provided a thorough hand wash to remove dirt and grime, followed by hand drying to prevent water spots. We also applied a high-quality wax layer to protect the paint and enhance the shine. The tires, rims, door jambs, plastic, and rubber trim all looked spotless and the client was thrilled with the results. We were happy to have another pleased customer to add to our list.