Car Detailing Lorton Va - Sharp Detail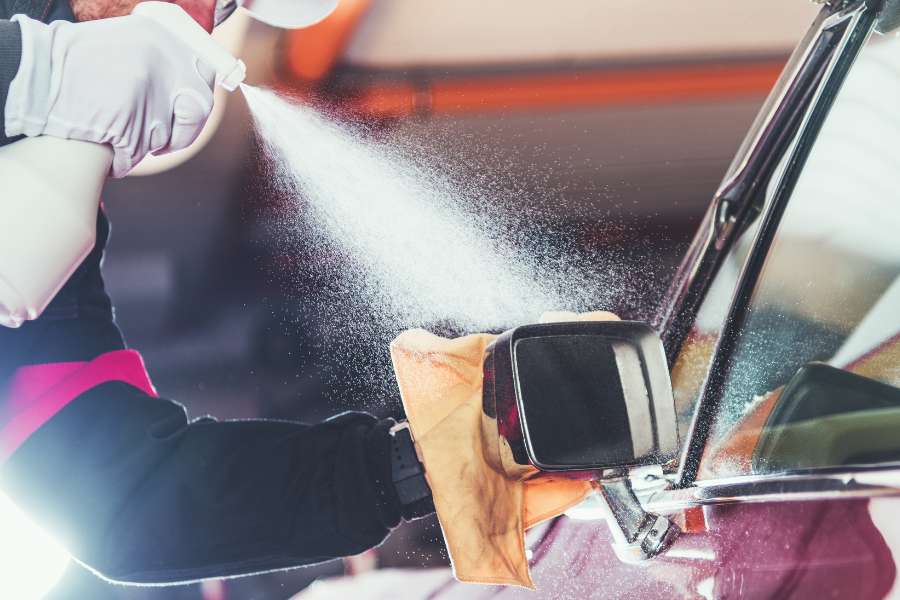 When it comes to good appearances, nothing quite compares to the gleaming finish of a freshly detailed car. And at sharp Detail, we have the right detailing solution in Lorton VA for any occasion- that crucial business meeting, a leisurely drive, or a routine drive to your favorite restaurant.
But it's not just about looks. Our professional auto detailing experience provides valuable protection for your vehicle. By removing dirt and grime from the paint and finishes, we help prevent long-term damage and wear. This means that when it's time to sell, you can expect a higher resale value for your car.
Our car detailing goal for the interior is to highlight the often-forgotten problem areas. We consider the foot pedals and areas around them, glove compartments, AC vents, and the backseat of the human drivers. Neglecting these areas not only makes the car look unkempt, but also leads to unpleasant odors and growth of bacteria. So if you truly want the best for your car, Sharp Detail is the way to go.
---
Services
At Sharp Detail, we don't just clean cars – we live and breathe it. Our passion for car detailing drives us to go above and beyond to deliver exceptional service that leaves your vehicle looking and feeling like it just rolled off the lot. So why settle for less when you can choose from our three carefully crafted packages that cater to all your interior and exterior car detailing needs?
Signature

Detail

Interior/Exterior Only:
$230 (sedan) / $255 (larger car)

Premium

Detail

Interior/Exterior Only:
$180 (sedan) / $215 (larger car)
---
Testimonials
I have just had my car detailed by Sharp Detail and outside the first two years of ownership, I must say that my car has never looked better than it does now. Truly amazing work from them. I enjoyed working with them and would highly recommend them to anyone looking for high-quality services.

I contacted them to detail my Honda and they didn't miss any spot on my vehicle. They also provided me with valuable advice on how to maintain the car's shine afterward. I couldn't be happier with the service I received, and I recommend Sharp Detail to anyone looking for top-notch car detailing services.

I hired Sharp Detail for my exterior detail and their expert polishing skills worked wonders on my headlights. The transformation of the entire exterior is nothing short of spectacular and the headlights are looking brand new. I am incredibly impressed with their work and can't thank them enough for making my car look beautiful once again!
---
Recent Works
We just finished a signature detailing job in the vicinity of South County Middle School for one of our clients and it turned out to be yet another excellent job completed. We attended to every minute detail on the exterior and interior, and the client was amazed by the transformation. As for us, we were delighted to have left with a satisfied client.

We recently visited Lorton Marketplace after a call from a client for an exterior detail, and it was another opportunity to showcase our expertise and commitment to delivering top-class solutions. We started with a thorough wash to remove all the dirt and grime from the exterior, followed by a rigorous clay bar treatment to eliminate the stubborn water spots. When we were done, the surface gleamed under the afternoon light.

A client call from near the Laurel Hill Elementary School led us to a neglected car, and it showed in every inch of the vehicle. The exterior was covered in dirt, grime, and water spots, while the interior was filled with debris, stains, and an unpleasant odor. Despite the daunting task ahead, we removed all the dirt from the car and proceeded to deep clean every surface, from the carpets to the headliner.