Car Detailing Leesburg Va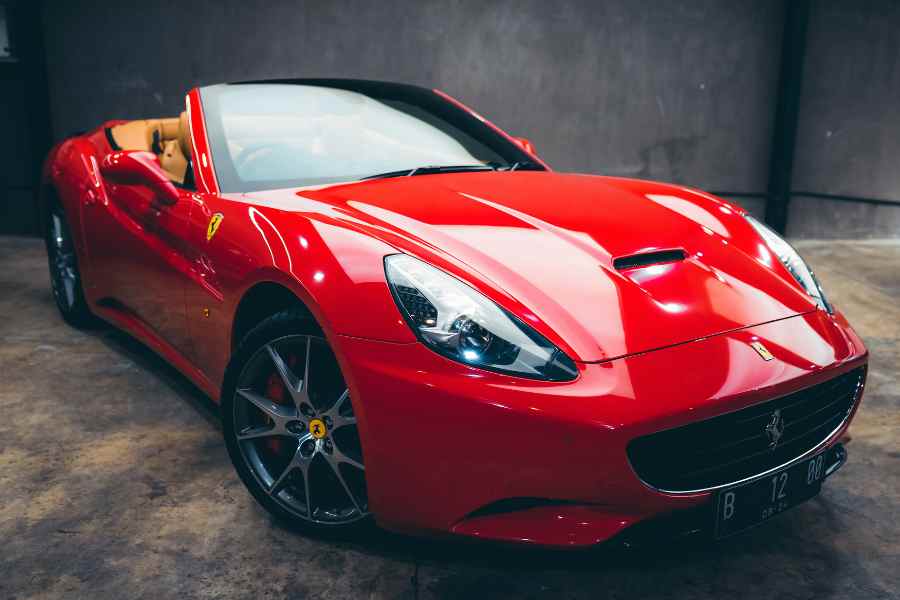 At Sharp Detail, we believe that every customer deserves the VIP treatment, and our expert detailers are here to provide just that. We offer top-class car detailing services in Leesburg, VA, using only the best equipment and materials to ensure that your vehicle receives the care it deserves. With a large enough team to handle multiple orders in a day, you can trust us to get your car looking its best in a timely manner. And if we're fully booked, don't worry! We'll reschedule your appointment within 24 hours to prevent any backlogs or conflicts.
Our detailers are not only skilled professionals but also polite, courteous, and always willing to go the extra mile to ensure your satisfaction. They'll arrive at your doorstep with all the required tools and products, ready to transform your car. And throughout the process, they'll keep you updated so you know exactly what's happening with your vehicle. But that's not all - our detailers love sharing their expertise with our customers. We provide you with simple tips on how to maintain your car's pristine condition even after the detail is complete.
And the best part? We bring everything you need right to your doorstep, so you can sit back, relax, and enjoy the convenience of having your car detailed in the comfort of your own home. So why settle for anything less than the VIP treatment? Choose Sharp Detail for all your car detailing needs, and get the creative and engaging experience that makes us stand out from the competition.
---
Services
At Sharp Detail, we present three packages that cater to your particular preferences and demands. Whether you opt for our basic, intermediate, or advanced package, our adept detailers will furnish unparalleled outcomes. With our comprehensive exterior wash and wax, as well as our meticulous interior cleaning, we assure you complete coverage. You can rely on us to go beyond your expectations and bestow exceptional auto detailing services.
Signature

Detail

Interior/Exterior Only:
$230 (sedan) / $255 (larger car)

Premium

Detail

Interior/Exterior Only:
$180 (sedan) / $215 (larger car)
---
Testimonials
They did an exceptional job on my car. They put in the necessary time and effort, and the results were impressive. The interior of my car, including the seats and floor mats, now look immaculate. The exterior is equally impressive, as everything looks new and my family has already noticed how great it looks. I am grateful to have found Sharp Detail and their excellent services.

I contacted them for a quick cleaning and polishing job, and I was pleased that they were able to finish it within just a few hours. The detailer who worked on my car was friendly and accommodating, making the overall experience a positive one. Despite the quick turnaround time, the quality of their work was still impressive. I am satisfied with the results and will use their services again.

This is my third time using Sharp Detail and they have yet to disappoint. My husband initially recommended them, and I have been consistently satisfied with their services ever since. Their quality of work has been impressive, making them a reliable choice for car detailing. I would highly recommend them to anyone in need of professional car detailing services.
---
Recent Works
We had the opportunity to provide our cleaning and detailing services to a client who had recently purchased a used car. Our team drove to their location near Leesburg Premium Outlets to perform a thorough cleaning and detailing of the vehicle. The client was grateful for our dedication and hard work, as the end results exceeded their expectations.

A customer contacted us with a request to book our car detailing services in the vicinity of Leesburg Historic District. We accepted the request, and the task at hand entailed a thorough cleaning of both the vehicle's interior and exterior. We accomplished the task on time, and the final outcome was highly satisfactory. As a service provider, we take immense pride in our exceptional workmanship and found great satisfaction in delivering first-rate service on this occasion.

We recently received a call from a client to provide exterior detailing services near Ida Lee Park. We thoroughly cleaned the car's exterior, including waxing, polishing, and cleaning the tires and rims, as well as washing and waxing door jambs. We also applied a clay bar treatment and cleaned the plastic and rubber trim. The customer was very pleased with the results, and we were proud of our workmanship.