Car Detailing Herndon Va - Sharp Detail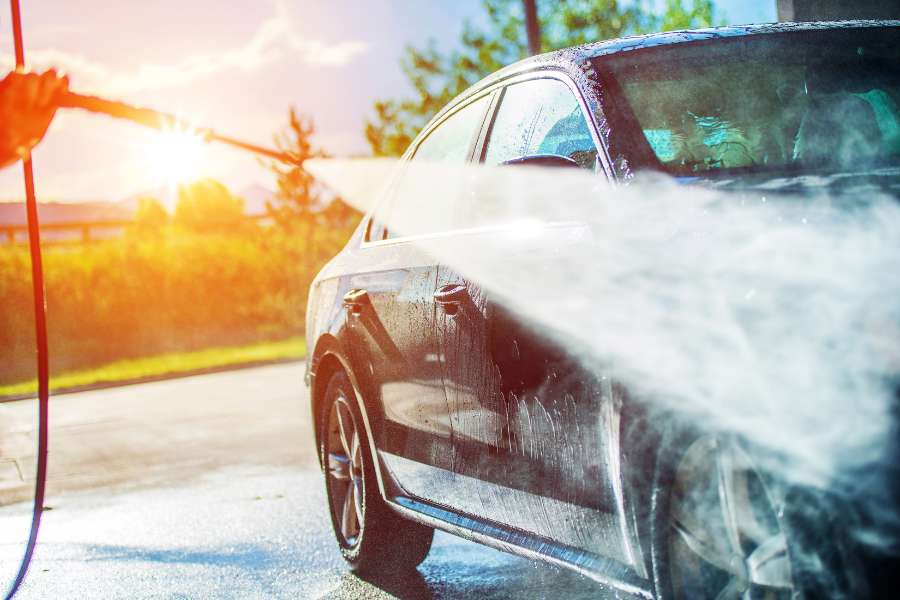 At Sharp Detail, we will be the first ones to tell you that if you want your car to serve you longer while looking great, then you might want to have it detailed at least every six months. However, depending on your driving habits and the climate you live in, you may need to wash your car more frequently. Well, here in Herndon, VA, we are your mobile auto detailing solution for all your car detailing needs.
We firmly believe that the key to success in the car detailing industry lies in building strong relationships with our clients, understanding their unique needs and preferences, and delivering services that meet their expectations. That is why we have adopted a customer-first approach in every facet of our business; from our customer service, quotations for various packages, and our meticulous detailing process.
As a fully certified and licensed detailing company operating in Herndon, VA, we guarantee the highest quality service possible. To ensure that we meet your expectations, we invest heavily in training our detailers on the most effective techniques in the industry. On top of that, we use only the latest top-shelf products for our projects. So why settle for a dull ride when you can experience the thrill of driving a car that looks and feels brand new? Contact us today and let us show you the difference that our car detailing services can make.
---
Services
At Sharp Detail, we understand the challenges of managing work, bills, and self-care, leaving little time for car maintenance. That's where we come in - our three packages cover cleaning the interior car surfaces, windows and mirrors, and the entire exterior. We also cater to any custom services you may need, all at your convenience. Our goal is not just to clean your vehicle, but to make it appear as if it has always been spotless.
Signature

Detail

Interior/Exterior Only:
$230 (sedan) / $255 (larger car)

Premium

Detail

Interior/Exterior Only:
$180 (sedan) / $215 (larger car)
---
Testimonials
Their attention to detail was second to none, and my car looked like it had just rolled off the showroom when they were finished. I am grateful to have found a company like Sharp Detail that truly cares and takes pride in delivering top-class service. If you want to give your car the best possible care, I highly recommend giving them a try.

I had been looking for a reliable and trustworthy car detailing service for a while but had no luck finding one that met my expectations. Then, a friend recommended Sharp Detail to me, and from the moment I contacted them, I was impressed with their professionalism. Thanks to their incredible work, my car now looks beautiful again, and I'm grateful for the care and attention they put into every detail.

I had an outstanding experience with Sharp Detail, and the quality of service I received was simply exceptional. I needed my car's interior cleaned and car fragrance applied, and that's precisely what I got—the fresh scent is amazing, and I'm loving every moment spent in my car now!
---
Recent Works
After returning from a trip, a repeat-client called us. We went to Herndon High School to get his car's exterior looking good again. Our process included a thorough wash to remove dirt and debris, followed by clay bar treatment to eliminate impurities. Once the surface was smooth and clean, we applied a premium wax to protect the paint and restore its shine, before dressing the tires and rims. The result was a car that looked like new and a satisfied customer who was ready to hit the road again.

After a morning of working in Downtown Falls Church, our afternoon job saw us in the same area for an exterior detail for one of our clients. We started strong and, even though it was an afternoon job, ensured that our concentration remained peak. The client was happy with the outcome and commended us for our efficient work.

When a client in Fortnightly Blvd contacted us to request an interior detail for their Chevrolet Silverado, we were more than happy to oblige. Our team carefully cleaned every inch of the surface, conditioned the leather seats and gave the interior a refreshing scent, leaving the car smelling delightful. The client was thoroughly impressed with the level of attention to detail we put into our work, and they appreciated the convenience of our mobile car detailing service.