Car Detailing Gainesville Va - Sharp Detail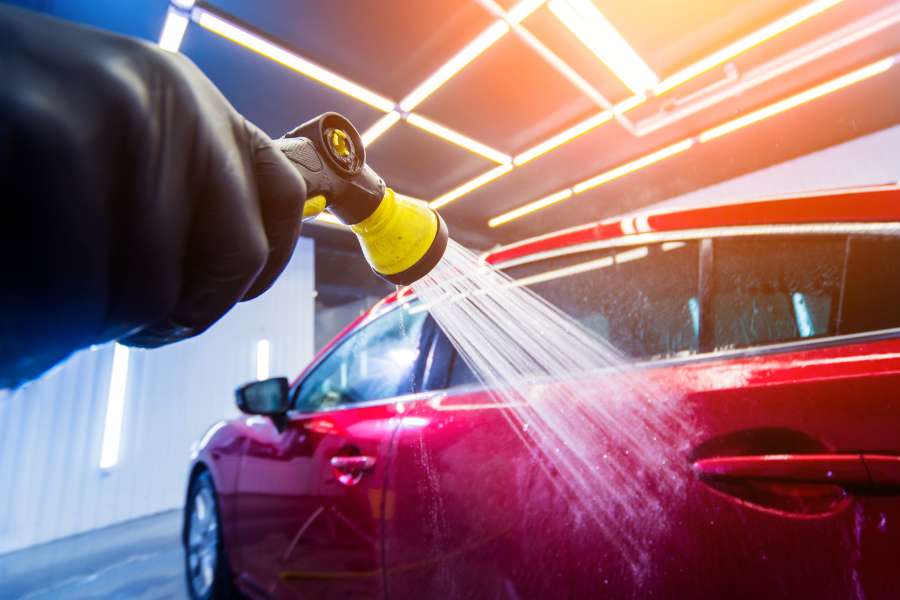 Are you regularly searching for "The best car detailing services in Gainesville, VA," "How long does a professional detail take," or "Car detailing services near me?" Then you have come to the right place. Our experts at Sharp Detail answer all of your questions, and describe the merits and details of car detailing, and why it's a crucial part of your car maintenance.
On top of that, we understand that auto detailing is not just the usual in and out 20 minutes affair. It is a thorough and well-planned process executed by professionals using quality products. That's why we plan every step of the process to set us for success. We have simplified our booking process, where you can book our services right from our website, and learn everything you need to know with a single call with one of our experts.
We have the expertise and experience to get the job done right the first time. Whether your car needs a gentle wash and wax to restore its shine, or a comprehensive interior detailing to eliminate dirt, odors, and spills. From the moment you bring your car to us, our detailers will carefully assess its condition and develop a customized plan that meets your unique needs and preferences.
---
Services
At Sharp Detail, we understand that your time is valuable, so we offer a range of flexible service options designed to fit your busy schedule. Whether you need a quick exterior wash or a more comprehensive detailing package, we can tailor our services to meet your specific needs and deliver exceptional results every time. Our three packages—the full detail, premium detail, and signature detail—have everything you need to solve your car detailing needs. So check out our packages below and let us know what works for you!
Signature

Detail

Interior/Exterior Only:
$230 (sedan) / $255 (larger car)

Premium

Detail

Interior/Exterior Only:
$180 (sedan) / $215 (larger car)
---
Testimonials
My uncle recommended Sharp Detail for my car's detailing and they did not disappoint. They came with a plan for my interior and exterior car detailing and executed it without any fuss. I couldn't be happier with the results! I highly recommend them to anyone looking for mobile car detailing services.

I recently moved to Gainesville VA, and this being my fourth month here, I opted for Sharp Detail's mobile car detailing services. They were respectful and professional throughout the process and the results of their work were outstanding. I'll definitely be coming back!

I was pleasantly surprised when Sharp Detail accommodated my request for same-day detailing services at my workplace. They were prompt, organized, and professional from start to finish. I was particularly impressed with their exceptional communication during the job and would highly recommend them to anyone looking for top-class car detailing services.
---
Recent Works
We recently went to Virginia Oaks after one of our clients booked our services from our website. What initially seemed like a deep cleaning turned to a full detail after the client saw the great work we did on the car's interior. When we were done the client thanked us and we were happy to have provided top-quality services.

A client recently called us for an exterior detail near Piedmont Center Plaza. We went to the specified location, where the client informed us that a previous detailer had left watermarks on the vehicle. We avoided repeating the same issue by carefully drying the car and polishing it, from the wheels to the trim, leaving no detail overlooked. The client was delighted with our work, and it brought us great joy to see the satisfaction on his face.

A client recently called us to book same-day services near Gainesville Middle School, and with the limited time we had, we rushed to the location and got on with the work. We dedicated two hours to meticulously restore the car's appearance, and the client was happy with our quick response time and appreciated us for the great work we did.