Car Detailing Fort Belvoir - Sharp Detail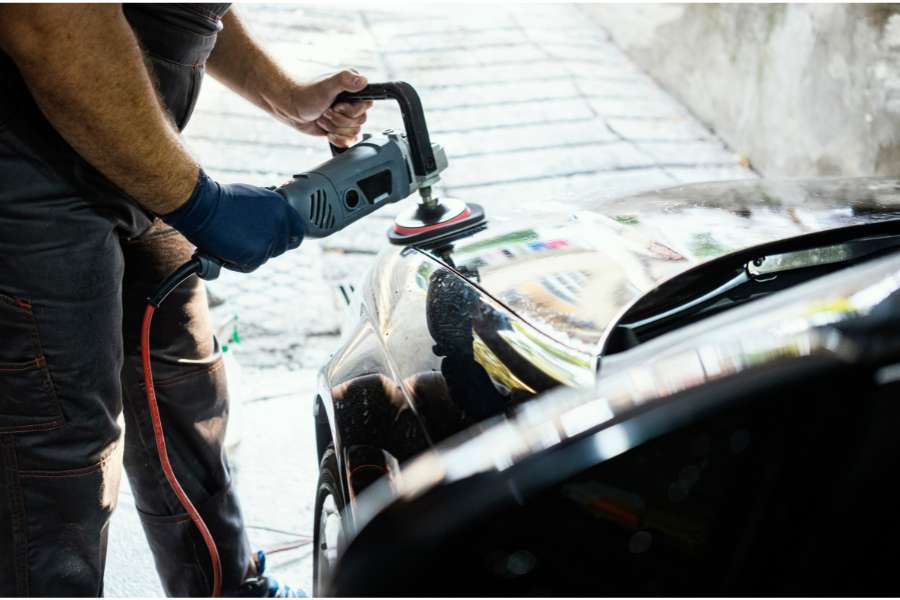 Welcome to Fort Belvoir, home to the largest employer in Fairfax County. If you're like many residents here, you lead a busy life. With the demands of work, family, and social commitments, finding the time to properly care for your vehicle can be a challenge. We know this all too well at Sharp Detail, which is why our mobile auto detailing solutions in Fort Belvoir, VA, are designed to make everything super easy for you.
At our mobile detailing service, we prioritize convenience and quality. Our goal is to integrate our services into your busy lifestyle seamlessly. That's why we offer flexible scheduling options that can accommodate your needs at any time of day, whether it's early morning, midday, or evening. You can count on us to deliver exceptional service on your terms.
Our packages cover all your essential auto detailing needs for your car's interior and exterior. We have the full detail package, then the premium package, and the signature detail, which is our most-priced package. The premium package covers every area not included in the full detail package, while the signature package comes with special services such as leather conditioning, car fragrance, and clay bar treatment.
---
Services
If you haven't yet explored our car detailing packages, you may be wondering which one is the right fit for your vehicle. Worry not, our website contains all the information you need. If that's not enough, one of our experts is always ready to provide the information you may need about our process. Simply get in touch with us via phone or text and tell us your specific car detailing needs, and we'll recommend the most suitable package for your unique requirements.
Signature

Detail

Interior/Exterior Only:
$230 (sedan) / $255 (larger car)

Premium

Detail

Interior/Exterior Only:
$180 (sedan) / $215 (larger car)
---
Testimonials
The team at Sharp Detail was very helpful throughout the entire process and made everything easy for me. The booking was made as per my schedule, and they reported as planned at my home to start the work. They cleaned the interior and exterior of my car and left it sparkling. I highly recommend them!

Great work from them. They started by thoroughly washing my car with high-pressure water and special cleaning agents. Then they moved on to the interior where they vacuumed all the areas including under the seats and floor mats, leaving everything looking spotless. Overall, I was extremely pleased with my experience with Sharp Detail.

Their attention to detail was impressive - they even took the time to clean the cup holders and door pockets! The exterior detailing was also fantastic, with a meticulous hand-washing process that left my car shining. They clearly take pride in their work. I can't recommend them highly enough!
---
Recent Works
We recently had the opportunity to provide exterior car detailing services to a client near Fort Belvoir Upper School. Our team's focus was on giving the vehicle's exterior a comprehensive cleaning, while also expertly eliminating any swirls and scratches. We dedicated three hours for the job and left the vehicle's appearance completely transformed. Our client expressed gratitude for the services we provided and gave us a positive review.

A client call saw us visit Belvoir village for a deep clean for our signature detail package. We arrived prepared, rolled out the tools for the job, and completed the job in a timely manner. The client had set aside his evening plans but was delighted when we finished ahead of schedule, giving him ample time to resume their plans. It was a rewarding experience to see our prompt service bring a smile to our client's face.

When we arrived at a client's home in Colyer Village for an interior detail, we didn't expect the stubborn stains and spills on the seats and mats. But we trusted our products and expertise to see us through. After two and a half hours of thorough work, we accomplished the task and ensured the interior looked and smelled clean. The client was pleased with the results and appreciated us for the much-needed intervention.