Car Detailing Clinton Md - Sharp Detail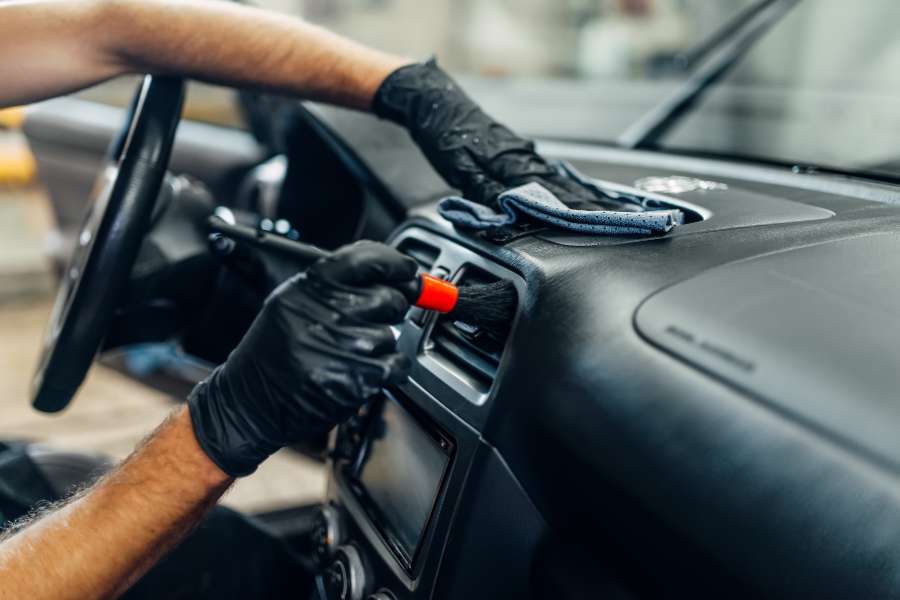 Imagine your car, with its sleek paint job, polished rims, and immaculate interior, turning heads as you cruise down the road. Sharp Detail can provide all the above and the best part is that you don't have to move about or spend more than 5 minutes to book our services. We make it super-easy for you by allowing you to book our services right from our website and providing 24-hour customer support so that all your needs can be addressed in a timely manner.
We believe in making it easy for our clients to access any information they need about our car detailing services. That's why we have provided all the necessary details on our website. Whether you're interested in learning more about our packages or simply looking for additional information, you can find it all in one place. So, browse through our website and discover how we can help you maintain the beauty and performance of your vehicle.
Additionally, our meticulously crafted packages - Full Detail, Premium Detail, and Signature Detail - are designed to cater to all your interior and exterior car detailing needs. So, whatever your concern may be, you can rest easy knowing that our experienced and skilled team has the expertise to fix your vehicle. We are constantly striving to improve our services and refine our techniques, so expect nothing but the best from us.
---
Services
At Sharp Detail, we know how important it is to keep your vehicle looking its best. That's why we always go the extra mile to ensure that our customers are satisfied with the quality of our work. Our services are conveniently packaged into three options, each designed to cater to different needs and budgets. Check out our packages below to find the perfect fit for you and your vehicle!
Signature

Detail

Interior/Exterior Only:
$230 (sedan) / $255 (larger car)

Premium

Detail

Interior/Exterior Only:
$180 (sedan) / $215 (larger car)
---
Testimonials
Words cannot describe how impressed I am with the level of care and expertise Sharp Detail put into this job. Thank you, Sharp Detail, for restoring my car's beauty and making it look great again. I'll definitely be back!

This is my third time using Sharp Detail and they are an excellent choice for car detailing services. Their commitment to quality was evident in every aspect of their work. The team is knowledgeable, skilled, and always goes the extra mile to ensure my car looks its best. I have never had to wait long for an appointment or complain about anything. I highly recommend them to anyone looking for car detailing services.

I called them to detail my car over the weekend, and they were everything I had hoped for! The professionalism exhibited by Sharp Detail was truly impressive and my car has never looked better. I would not hesitate to entrust my vehicle to them again in the future.
---
Recent Works
A client recently booked our services in Jenkins Corner. He wanted a thorough exterior detail to remove stains on his car's surface and polish the paint. We spent three hours to ensure everything on the car looked its best and the client was pleased with how efficient we were. Overall, it was an enjoyable experience for both the client and us.

A call late in the afternoon meant we had to go to The Landing Outlet Mall to attend to a client's exterior detailing for the next day's meeting. We arrived quickly and combined our skills with our quality products, and in the end, two hours of thorough work was rewarded with a sparkling car. The client was happy with the results and left us a glowing review for the excellent work.

After booking our full detail package, we visited a referral client in Andrews Drive for early morning work. We were able to get to all the often-forgotten areas, and the client was impressed by the ease with which we handled the seemingly stubborn stains and dirty spots.