Car Detailing Clifton Va - Professional Detailers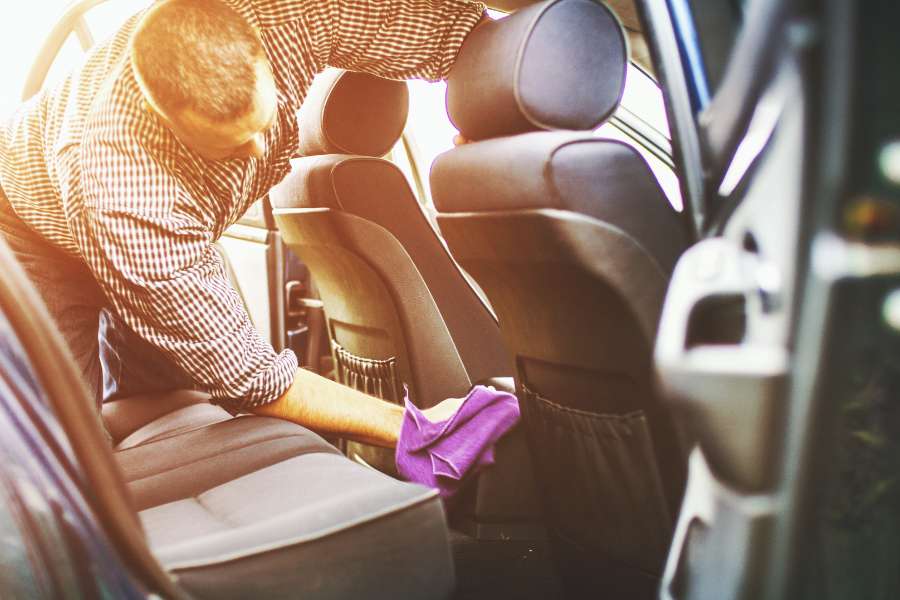 In Clifton, VA, the daily commute to work takes around 34.35 minutes, which is considerably longer than the national average. At Sharp Detail, we understand that spending this time in a clean car can make a world of difference for the driver, which is why we offer the best auto detailing solutions in Clifton, VA.
Not only does our service enhance your vehicle's resale value, but it also promotes mental clarity by creating a serene and organized environment. Additionally, it safeguards your car's paint and finishes, reducing the likelihood of costly repairs and maintenance. Perhaps most importantly, a spotless car can alleviate stress and elevate your mood, giving you a newfound sense of confidence and pride.
Our experts at Sharp Detail understand what it takes to make a comprehensive detailing experience, and one of our secrets is our excellent communication with our clients. We connect you to one of our staff so you can get all your questions answered and find the appropriate package for your car detailing needs. So why wait? Treat yourself and your vehicle to the ultimate detailing experience today!
---
Services
What kind of car detailing services do you want for your car? A gentle hand wash and wax to restore its shine, or a full interior detailing to eliminate dirt, grime, and odors? Doesn't matter, at Sharp Detail, we have the expertise and tools to tackle even the toughest cleaning challenges. From the moment you bring your car to us, our detailers will assess its condition and develop a customized plan that meets your unique needs and preferences.
Signature

Detail

Interior/Exterior Only:
$230 (sedan) / $255 (larger car)

Premium

Detail

Interior/Exterior Only:
$180 (sedan) / $215 (larger car)
---
Testimonials
I recently used Sharp Detail to get my Hyundai detailed, and they were excellent from start to finish. Polite detailers, timely updates on the progress of the work, and detail-oriented. They cleaned everything and I loved the car fragrance. I highly recommend their services to anyone looking to detail their car.

They have proven to be incredibly reliable the two times I have used them. They arrived on time, meticulously cleaned my seats, mats, and glass surfaces, and left my vehicle looking great. Their attention to detail was remarkable and I was impressed by their commitment to their work.

Five stars for the amazing work they did on my car! They made it super easy for me to book their services and their communication was excellent throughout. The rest of the work was outstanding, and I can now comfortably drive my car to and from work without worrying about its appearance.
---
Recent Works
We recently visited a client near Centreville High School. He had booked our premium package and needed the work done the following day. We reported at the planned time and dedicated four hours to ensuring the results met our high standards. It was a successful project, and we left knowing we had made a positive difference to one more valued client.

We recently reported to Compton Heights for a full detail for one of our clients. Throughout the process, we maintained open communication with our client to ensure their satisfaction with our progress. We stuck to the agreed timeline while ensuring that all the areas looked clean by the time we were done. The client was satisfied with the results, and we left the location feeling proud of our work.

A client booked our Signature detail package near Hemlock Overlook National Park. After confirmation of the appointment, we reported as agreed and thoroughly cleaned the exterior, polished the rims, and applied a protective coating to the paint. Inside, we vacuumed the carpets, wiped down the surfaces, and conditioned the leather seats. We added a complimentary air freshener to make the client's driving experience more enjoyable. Upon completion, the client was delighted and thanked us for our exceptional work.